If you're still trying to use expensive drain cleaners or your less expensive salt, vinegar, or baking soda solution to clear your clogged drain or blocked bathroom sink, but to no avail, it's time to get in touch with Fixed Fast Plumbing.
Trying to clean out your blocked sinks particularly your clogged bathroom sink can be a nightmare.
Copious amounts of hair, beauty products and other greasy residues can accumulate and harden in your bathroom sink. They can be difficult to fish out, so why not hand them over to the experts?
We provide various plumbing services and our qualified technicians can have your sink sorted quickly. Our friendly staff are ready to help with any plumbing crisis you may have. We are local if you have a blocked bathroom sink in Sydney so we can race over ASAP and provide you with top-notch plumbing services involving the sink in your bathroom. We can also work on your kitchen sink, kitchen sink drain pipe, shower drain, sewer pipes and other plumbing emergencies.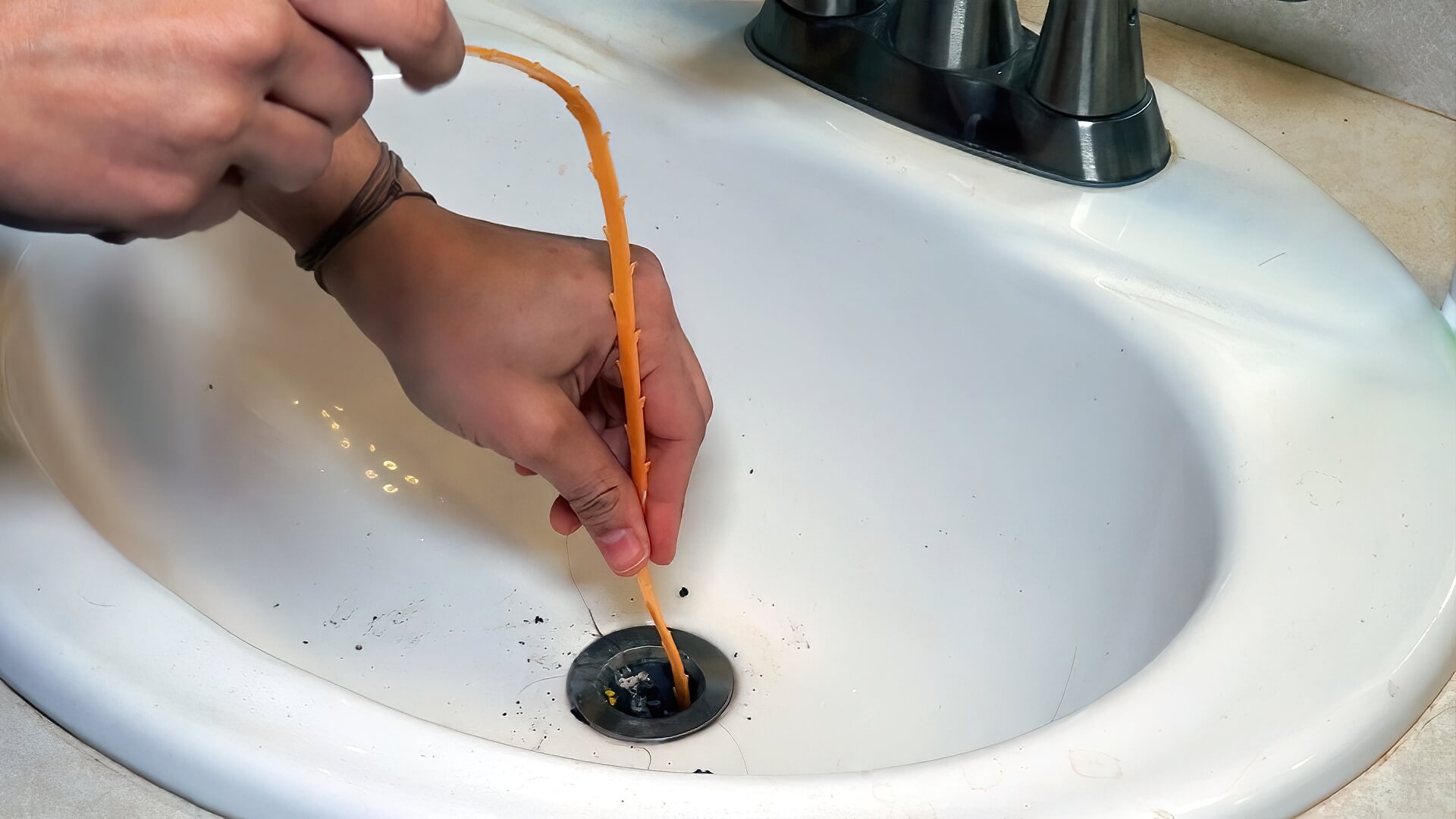 Why Bathroom Sinks Get Blocked
Having a blocked bathroom sink can be a real pain. It makes it hard to wash your hands or brush your teeth. So, why is it that they get jammed? There are a few reasons for blocked sink Sydney.
Grease
You may think there's no chance of grease going down your bathroom sink. However, most makeups and skin products contain oils that can build up and coat your drains. Over time, this can cause quite a blockage.
Toothpaste can be another leading contender, which adds to this. From whole lumps of toothpaste winding down your drain to the residue from spitting it out, this can worsen the situation.
Hair
Many people brush their hair in front of their bathroom mirror. Guess where a bathroom mirror is usually placed? Over the bathroom sink! When you brush your hair, strands of it naturally shed and go everywhere, even down the drain. This can cause a massive build-up in your bathroom sink drain over time.
Equipment We Use to Clear Blocked Bathroom Sinks
At Fixed Fast Plumbing, our clogged sink plumbers Sydney have various pieces of equipment we can use to clear your blocked bathroom sink. Our experienced technicians are clogged sink plumbers Sydney and know the benefits of each and when to use them.
Leave your blocked bathroom sink in Sydney in the hands of one of our experts.
Here are some of the equipment we use to clear your clogged bathroom sink:
CCTV Camera
High-Pressure Jet Blaster
Electric Eel
Pipe Locating Equipment
How We Clear Your Bathroom Sink Drain
What happens when you call us about your bathroom sink blockage, and we race over to you?
Here are some of our professional team's methods to handle it. Procedures will vary according to the source of the blockage.
Assessment
We will thoroughly assess what the issue is with your bathroom drain. We inspect thoroughly to ensure our diagnosis is correct. After we have deduced the problem, we can only come up with a course of action.
Jet Blasting
Next, we might use a high-pressure jet blaster to clear out grease or other build-ups in your bathroom sink. This uses a pressurised stream of water to obliterate anything that shouldn't be in your drain.
CCTV Drain Camera
After we have cleared the drain, the next step is to ensure this is effective. That's where the CCTV drain camera comes in. We feed the high-definition camera down the drain. It returns live images of the drain to be 100% sure that it is now clear.
Pipe Relining
If we find that your pipes are damaged or broken, we have a fantastic method for repairing these. Instead of digging up the pipe to fix it, and we can offer a quick but permanent solution that requires no digging. We can reline your pipes without moving them at all. This creates much less hassle and messes for you. It will also be cheaper than uprooting the pipes.
We coat the inside of your pipes with a highly durable resin. This dries hard on the inside to smoothly cover any breaks and cracks in your pipes. This will leave your sink draining as it should.
Why Choose Us for Bathroom Sink Unblocking in Sydney?
Here at Fixed Fast Plumbing, we are passionate about our customers. We want to ensure you have the most accessible and efficient experience possible.
We achieve this with our fantastic customer service. Call us, and we'll swiftly have an expert plumber out your place.
We're updated on the latest methods and techniques for clearing bathroom drains. This ensures that we can offer you the best solution possible. Our experienced technicians are highly trained in all forms of sink unblocking.
Unblocking a bathroom sink yourself can be fruitless, messy, and time-consuming. You'll likely end up calling someone in to do it anyway.
Save yourself the hassle by contacting us, the experts in sink unblocking in Sydney. At Fixed Fast Plumbing, we do precisely what our name suggests — we can fix your blocked drains today.