High-pressure jet blaster Sydney is famous for clearing drains. If you haven't heard of high-pressure jet blasters, or you may have heard of a jet blasting, but you're unsure what it does, let us enlighten you.
Most people are unfamiliar with the specific techniques and tools to clear their blocked drains and pipework. Due to our wealth of experience in Sydney plumbing, we know all the trade tricks. And one of our best-kept secrets is high-pressure jet blasting.
We use a high-pressure water jetter to tackle a wide range of issues. Different nozzle additions to the jetter make it a multi-functional valuable tool for many situations like plumbing emergencies including a clogged drain, blocked shower drains, clogged toilets, blocked kitchen sinks, tackling tough tree roots invasion, and clogged laundry sinks, stormwater lines clogging and more of the toughest blockage in your plumbing system.
Keep reading if you're keen to learn more about water jetters and how they can help in your home.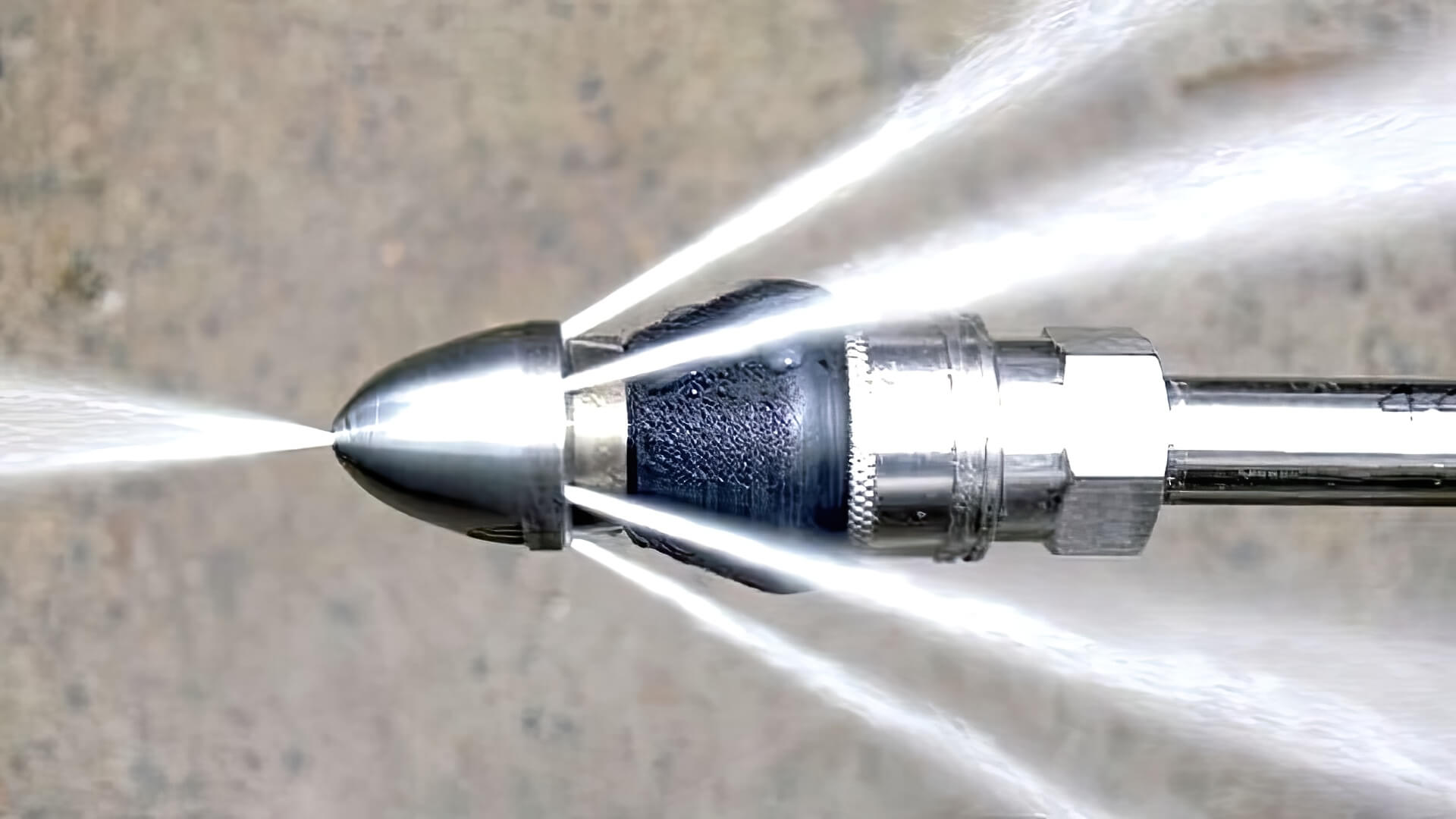 What is a High-Pressure Jet Blaster?
High-pressure jet blasting is one of the tools we can use to clear blocked drains in Sydney. It often has wheels, so we can easily cart it everywhere. We can bring it to your place to remove and clean your blocked drains and an entire pipe. It is an efficient and effective piece of equipment.
Water gets directed through a high-pressure pump, causing highly pressurised water to spurt out of the attached hose. This hose gets threaded down the drain, and the force of the water can clear most blockages.
The hose can have loads of nozzles added to it to fix a specific problem we encounter. They come in a variety of shapes and sizes. Each of these has different advantages and is best suited to certain situations. And you can connect to a normal garden tap for the water supply.
That's why it's vital for you that all our staff are highly trained — they know what to use and when.
When you hire a drain expert, you can tell the difference. Using one of our friendly Fixed Fast Plumbing plumbers, you will know you've left your drains in experienced hands. Get your drainage issues using our jet blasting services solved swiftly and accurately every time.
How Will A High-Pressure Jet Blaster Benefit Me?
There are plenty of advantages to using a high-pressure jet blaster on blocked drains, an emergency plumbing service we offer.
Even if you have many bends and turns in your drain, a water jetter can still be used to unblock Sydney drains. As it features a hose, this can bend to fit any system.
Here are some of the things a high-pressure jet blasting can accomplish:
Obliterate build-ups of fat or grease
Scour grime and scale off your pipes (drain pipes, stormwater pipes, etc.)
Demolish tree roots
Blast out dirt, silt, and debris
Flush the system sparkling clean
Benefits:
Efficiency
Because we've got a professional plumber in our team experienced in using this equipment, it is a very efficient process. This saves you time and money in the long run because it will be effective the first time.
Cost-Saving
This method of unblocking drains is so fast and effective, so our trusted local plumber likely won't be at your site for long. This means you're not paying for hours and hours of labour.
Environmentally Friendly
One major benefit of jet blasting service over other techniques is that it's more environmentally friendly. There is no need for the harsh chemicals of other methods such as sodium hydroxide or sulfuric acid. When these chemicals are used, they end up in our waterways and take a significant toll on marine life. Jet blasters use just water instead to clear drains.
Safer for You
The fewer chemicals we use, the better for you as well. That's why there are many warning labels and childproof caps on typical supermarket chemical drain cleaners. Other drain cleaners are even too harsh that they can damage your plumbing fixtures.

Which Is Better: A High-Pressure Jet Blaster Or An Electric Eel?
While electric eels have been used in the past for clearing blocked drains because people didn't know about jet blasters at the time, the widespread use of high-pressure jet blasters has rendered electric eels old-fashioned. So, what's the difference between the two, and why are jet blasters more effective?
Electric Eels
Electric eels function by feeding a series of metal cables down a drain. They have cutting heads at the ends to clear off unwanted debris.
This works for cutting tree roots blocking your drain but is not great for grease or dirt build-ups. Pulling out the electric eel will also bring up any tree roots attached to it. However, it won't bring up any grease or scale blocking your pipes.
High-Pressure Jet Blaster
On the other hand, high-pressure jet blasters are ideal for clearing build-ups of grease or grime. Because it uses a high-pressure jet of water to obliterate anything in its path, this is much more useful on various issues.
Call us to get the experts in if you experience plumbing issues with your drain pipes and don't know where to turn to unblock Sydney drains. Here at Fixed Fast Plumbing, we know how to deal with any plumbing emergency, like blocked drains in Sydney.
We are well-equipped with various tools like water jet and pressure cleaners and in-depth knowledge to solve your plumbing problems. For broken or damaged pipes, we also offer pipe relining services.
Call us today if you need specialist help to clear your drains with a high-pressure jet blaster, one of the plumbing services we provide. Our knowledgeable and friendly staff will be with you in no time! Our years of experience ensure we get the job done right every time.