We know how frustrating it can be to clean the roof gutter and are still left with water overflowing in the house.
If you are confused about what is causing them, let us break it down.
Most residential buildings in Australia come with internal gutter boxes that are pretty difficult to clean, leading to a blocked downpipe.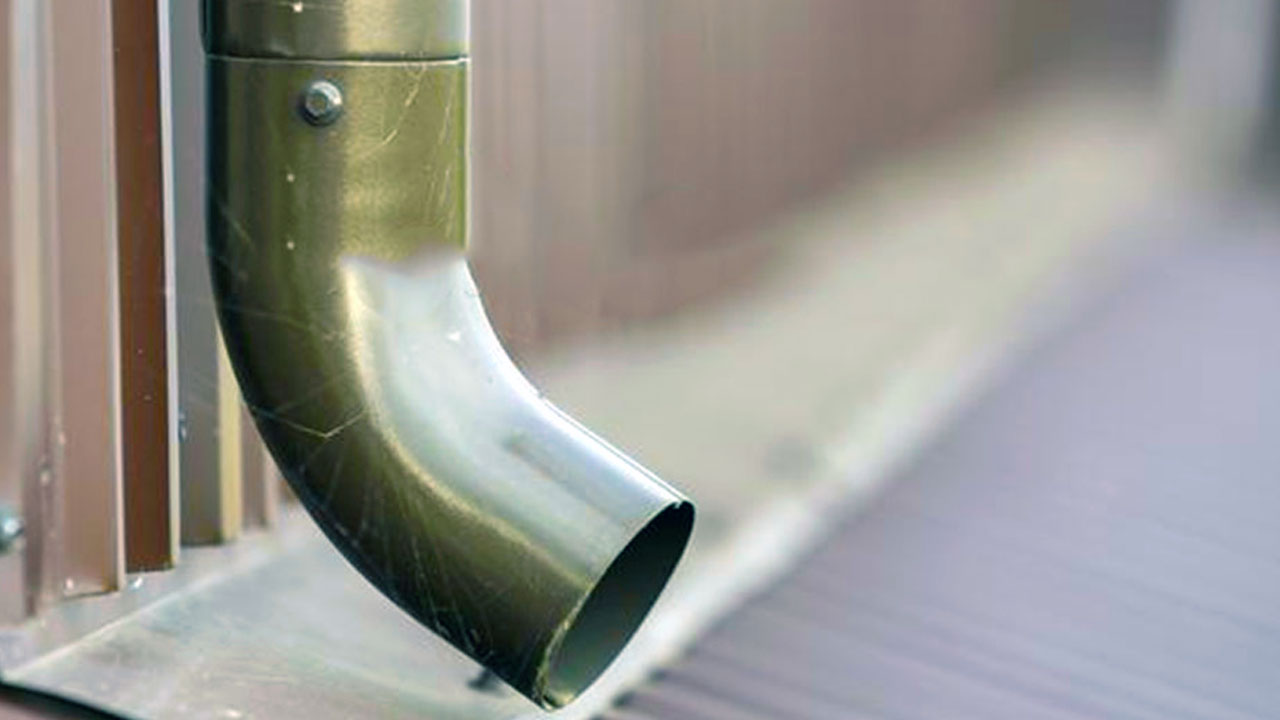 Downpipe is the piping that drains water out of your gutters. It plays a crucial role in your plumbing system and drainage, and improperly installed can lead to property damage.
You install your downpipe along with the guttering. But downpipes are designed to work as a complete system to allow for fast and easy water drainage, directing the flow and ensuring it goes into the correct stormwater drains.
Hence, it is not surprising that these gutters collect organic matter (leaves, pine needles, bird nests, and other debris build-ups) and tend to get clogged over time resulting in water damage. And without proper and regular maintenance, problems will get out of control unless fixed effectively.
This is where we come into the picture, as you should leave your important plumbing service like your downpipe repairs and blocked pipe, to professionals like us. Roof guttering, blocked downpipes, clearing a clogged drain, gutter guard installation, gutters and downpipes repairs are only a few of the top-notch plumbing services we provide.
Your Issue
Fixing difficult plumbing situations by yourself might not always be the best solution. There are various reasons for a clogged downpipe, including twigs, mud, and other organic matter. You can try DIY solutions, but we suggest not to, as they may damage the pipe even more.
When plumbing problems like a clogged pipe, even poor bracing that can cause sagging of your gutter, is kept unattended for long, you can feel the effect even during a light rain. Eventually, it will slowly start to cause roof leaks, or the blockage may become permanent. Things might get so bad in a scenario like this that you might need to replace the downpipes as they won't be fixable anymore.
Your gutter will start to overflow, creating a huge mess if that happens. And after that, the gutter water will burst out of the roof tank and damage the surface in the vicinity. Furthermore, the unbearable odour can last for weeks after cleaning the place. This is especially true for internal gutter boxes.
How We Can Help
As soon as you realise you need a plumbing job, like there is a blocked downpipe, we suggest giving our licensed plumbers a call. Our best plumbers have been operating in Sydney for quite some time, and you can entirely rely on us to provide you with great service and affordable plumbing. You will appreciate the service of our trusted local plumber to unblock a downpipe because we can help fix your blocked downpipe without changing it. Not only will it be more cost-effective, but it will also save you from going through any unnecessary hassle.
Our team uses the latest tools and technology to clear a blocked drain. We use CCTV cameras to look for all blockage signs, a non-invasive procedure. This helps us locate the exact problem and fix it most effectively. Once we find the problem, we share the entire plan regarding our course of action.
And we will only proceed with it if you agree with the steps. You get the best professional advice from us, and you can rely on us to get valid and authentic information about fixing plumbing issues. We are a group of highly professional technicians, so rest assured that the work will be completed in no time and with minimal disturbances.
About Us
Delivering top-notch services to our clients is the primary goal at Fixed Fast Plumbing. With a decade-long experience in the plumbing industry, we have worked with almost all of the current brands of downpipes available on the market. We treat your emergency plumbing like our own and take utmost care to fix it.
And we ensure that we give you complete clarity about the pricing plans. Unlike other plumbers, we don't charge by the hour. There are no hidden costs involved, so you don't have to worry about unexpected costs at the end of the job. Additionally, you only pay us when satisfied with our services and your pipes are draining properly, and our workmanship is guaranteed. If there's a recurring issue in your downpipe blockages, we will fix it free of cost.
We can even offer same-day services if you are located in any part of Sydney (which applies to residential and commercial buildings). So, you can call us anytime, and we will reach out to you as soon as possible. We only provide an honest assessment of your drainage problem. With our knowledge and experience, our team will get your problem fixed in no time. We are equipped to fix everything from gurgling drains to clogged downpipes.
Our best plumbers also provide other quality plumbing services (residential and commercial plumbing services), including hot water system installation, water filtration, drain cleaning like a downpipe blockage, drain pipe or blocked stormwater drain with high water jetter blasters, toilet and bathroom renovations, and more. For excellent service, no hidden fees, only upfront pricing and fast response, contact our licensed plumber now and request a free quote.
Get In Touch
You should contact our highly experienced plumbers to get your plumbing emergencies like a clogged downpipe fixed once and for all. You can call Sydney blocked drain specialists at any time on our toll-free number on our website. Alternatively, you can request a callback. Just put in your name, and address and tell us a little about the problem. You can even request a free quote.
Our representatives are available around the clock to resolve your problems by assigning the best team suited for your work. You can even ask for a pricing plan to get an idea about the charges before booking our services. We value your time and ensure that our plumbers reach your doorstep right at the allotted time.
So, make no more delays and get your plumbing issue Fixed Fast!