Floor drains are an essential part of many homes. When they work wonderfully, you can ensure that any sink overflows will not result in flooding. When they function as they should, you don't notice them. However, as soon as get clogged floor drains, it can quickly become a massive issue for any household.
Where do you usually find floor drains in a home? They are generally located in the garage, bathroom, kitchen, laundry, driveway, or basement. These are all areas where water tends to collect when flooding or sink overflow.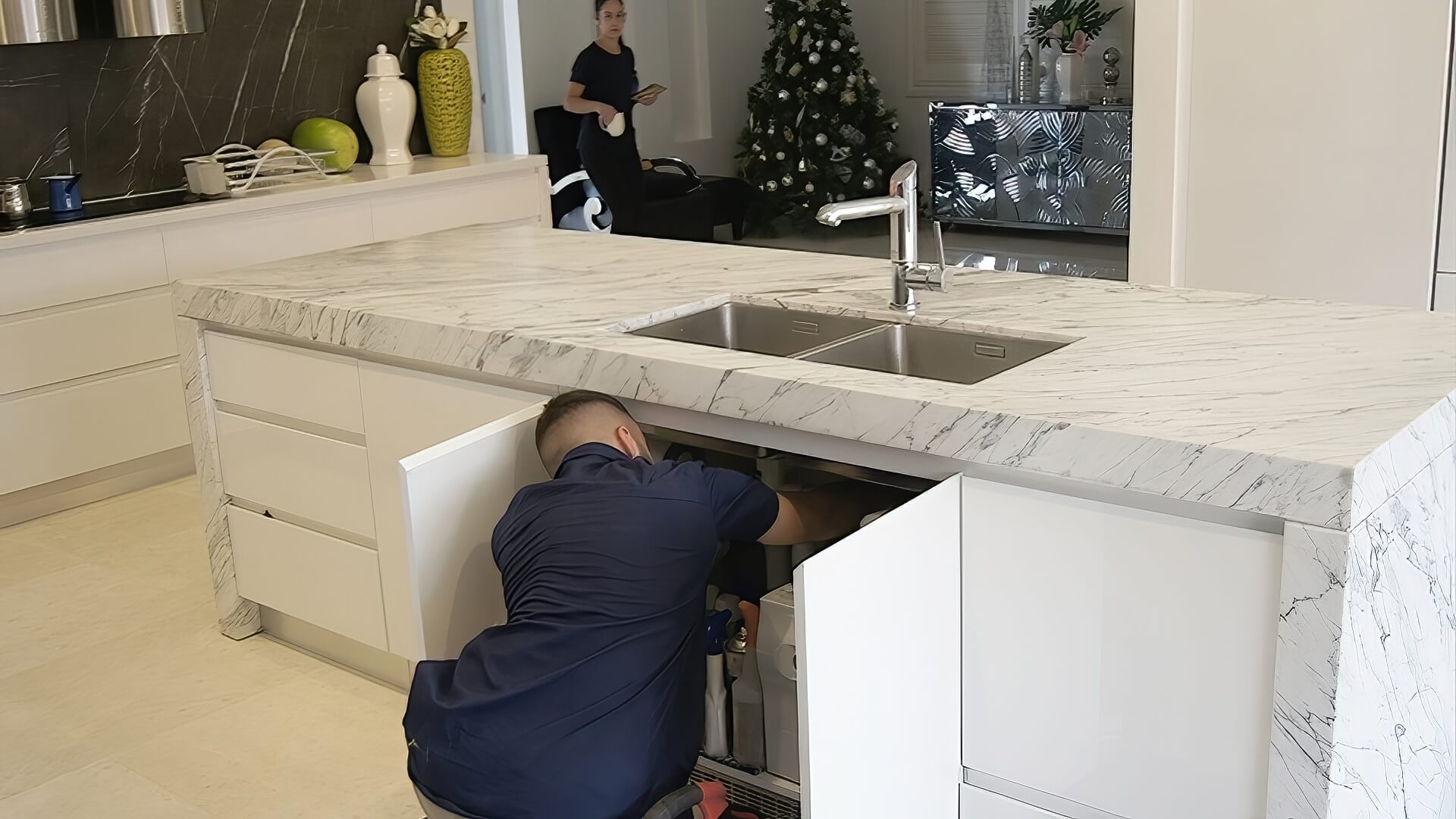 Generally, you find out your floor drain is blocked right when you need it most. Perhaps your washing machine has sprung a leak and your laundry room gathers a pool of water, or you've let the bath overflow.
Regardless of what has happened, you will need a speedy solution for a drain clog or you could end up damaging your drain pipes. Fixed Fast Plumbing is on call and can be with you on the same day. Get it fixed right when you need it without having to wait for days.
Consequences of Blocked Floor Drains
Since you know a floor drain is blocked only when you need it, this can mean a high risk of flooding. Maybe you let a sink overflow, or there is heavy rain resulting in flooding. Flooding can damage multitudes of your belongings and be tough to get rid of.
The water damage can be immense and extremely expensive to repair. It is much more cost-effective to get us in ASAP as soon as you notice the signs that your floor drain may be clogged.
How We Unblock Floor Drains
Never fear. We have many solutions for blocked floor drains. The first thing we do is diagnose the problem. Maybe there is a grease blockage, or a child's toy has gotten lodged down the drain (it happens more often than you would think). Or, maybe what you are experiencing is broken pipes.
Next, we come up with a solution. Aside from a drain snake, we often use a drain cleaning machine like a high-pressure jet blaster for a damaged drain system like blocked drains to clear out dirt, debris, and grease that may have sneaked its way down your drain. These jet blasters use high-pressure blasts of water for drain cleaning and to obliterate all the junk that should not be down your drain.
If you have broken pipes, the solution will be different. We use a CCTV drain camera snaked down the drain to detect the problem area. Then we can use a pipe relining system to fix the broken pipe without digging up your drains. No digging means much cheaper for you.
How to Prevent Floor Drains from Getting Blocked Again
If you have experienced a blocked floor drain and gotten us in to fix it, you'll want to know how to prevent this from happening again. You don't have to keep dealing with the issue of your floor drain getting jammed up. Instead, use the following advice to prevent it.
Clean Drains Regularly
You can avoid debris building up and clogging your floor drain by cleaning it regularly. Use your rubber gloves and give it a good clean around once every three months. This is a good rule of thumb. You can do this yourself, with all the messy work it requires. Or save yourself the trouble and get an experienced plumber from Blocked Drains Fixed Now to do it.
Clear Blockages
If your floor drain drains slowly, it is an early warning sign that it contains a clog. You should attend to this as soon as possible. Try using a plunger or drain cleaner and check if you see any improvement. Get your plunger (or even a coat hanger) and remove the drain cover to expose the drain opening. Position your plunger so it completely covers the drain opening and through the drain hole and give it a good plunge. Or you can use boiling water with baking soda and vinegar mixture to loosen the drain clogs like grime and soap scum. Baking soda with vinegar and hot water to fix or clean anything, and in some cases it does work.
If this does not work, call us, and our professional plumber will come around to help you and your clogged drain.
Keep the Trap Seal Full
What is a trap seal? It is the area that separates your floor from the sewage beneath. It should be filled with water for your floor drain to function optimally. If you notice strange smells coming from your floor drain, it could be that the trap seal is empty. You should check the trap seal from time to time to ensure that it is full of water. If not, pour water into it to fill it.
Why Choose Us for Your Blocked Floor Drain?
If you are experiencing a blocked floor drain in Sydney, you will need to get someone in quickly to unclog it. Our incredible team of experienced plumbers can be with you in a jiffy to sort it out. We can unblock even the most stubbornly stuck obstructions from your floor drain.
After unclogging, we clean up after ourselves to leave the area spotless. Our friendly and professional technicians are highly trained to deal with these situations. You can trust us to give you high-quality, efficient service.
You need to contact the best floor drain unblocking experts in Sydney to get the best service. Get in touch now to chat about your needs.