Have you got a clogged shower drain? A blocked shower drain can be a nightmare for every home and business owner in Sydney. Luckily, Fixed Fast Plumbing has a team of expert Sydney plumbers equipped to clear Sydney blocked drains like blockages from your shower quickly!
Drain blockages are a common problem that many Australian residents deal with every year and should be repaired immediately. Many things can affect your water supply and cause serious inconvenience, from a blocked toilet to an overflowing shower basin. Not to mention the over-the-top expenses for repairing a severely damaged shower drain.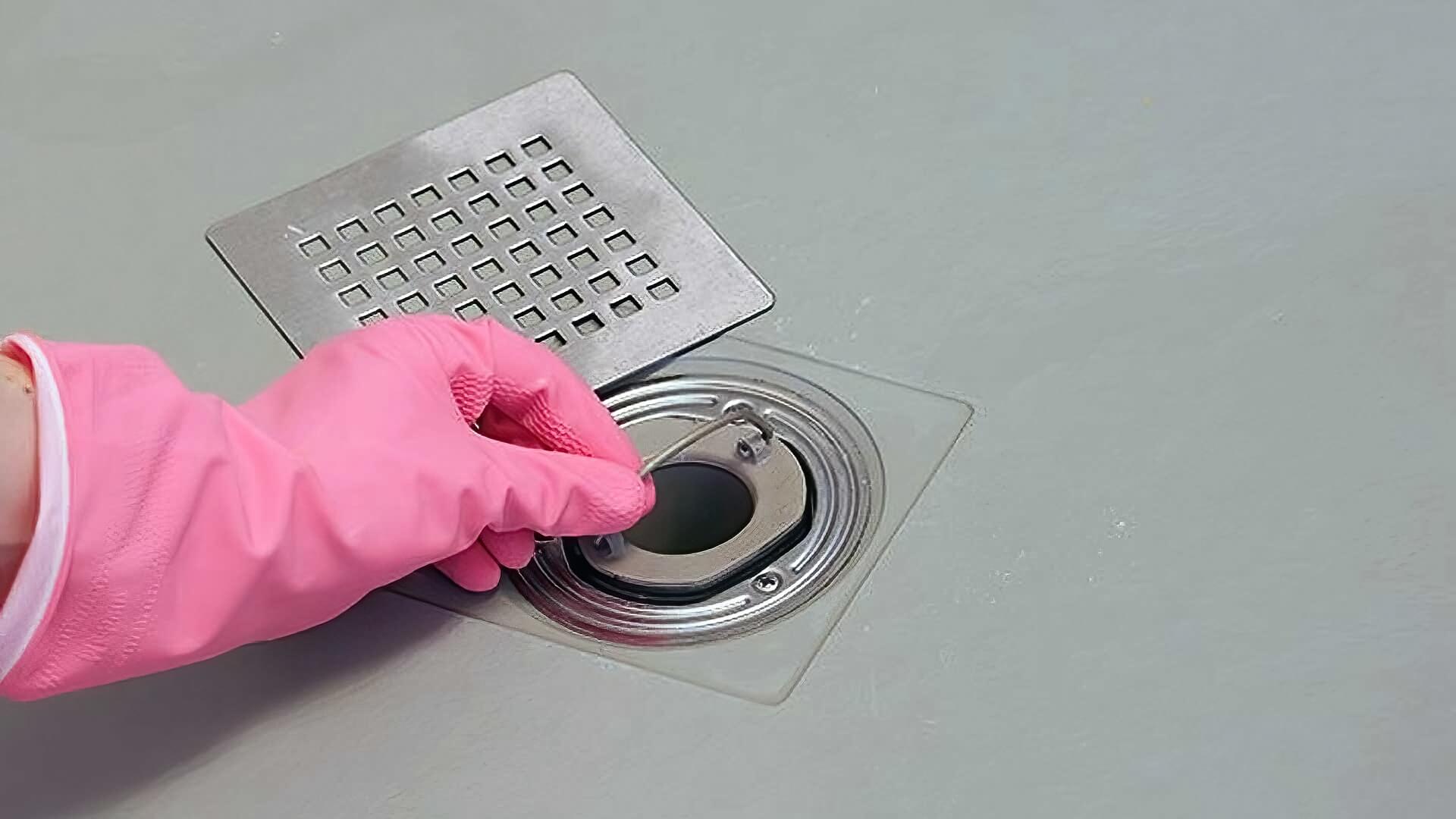 To minimise the hassle and unblock drains, contact a plumbing service as soon as you see signs. However, with Sydney booming with various options, choosing a quality service can be challenging. That's where we come in, and Fixed Fast Plumbing offers top-notch solutions for all plumbing issues.
Signs Of A Clogged Shower Drain?
If you notice water pooling or water puddles on the tray at the bottom of your shower basin, it indicates a blockage in the shower drain. A faulty shower drain affects the drainage by preventing the water from joining your sewer system.
Apart from this, another tell-tale sign of a blockage is the rotten egg smell. It means something has been clogging the shower drain for some time, creating an offensive odour. Hence, if an unbearable smell comes from your bathroom, we recommend not ignoring it.
Also, if you hear unusual gurgling in your bathroom, it may indicate a problem with the shower drain. So, get it checked as soon as possible to prevent the problem from snowballing into the main drain.
What Causes Blocked Shower Drains?
Like any blocked drain, many things can cause your shower to drain slow. You can try to employ a DIY fix for clearing blocked drains, such as baking soda, boiling water, a coat hanger or a trusty plunger, but sometimes these do more harm than good to your drainage system.
Now, let's look at the most common causes of a clogged shower drain:
Hair
Soap scum
Foreign objects
Limescale
Tree roots
Leaving a clogged shower drain can eventually cause damage to your plumbing system and sewer pipe. For a DIY solution, you can use baking soda and vinegar and pour boiling water. (Don't use hot water on PVC pipes for it will cause more damage.)
But the best solution for your blocked floor drain or shower drain, is calling our emergency plumbing services immediately for a fast and cost-effective solution for your blocked shower drains in Sydney. We've got CCTV Drain Camera to assess even undetected leaks and blockages in your pipeline and drainage system. We even provide pipe relining for damaged pipes.
How Our Sydney Plumbing Specialists Can Help You
As soon as you reach out to us, our team of highly skilled plumbers will be at your residence at the discussed time to assist with your shower drains. We are incredibly passionate about providing the best services in the industry. So, you can rest assured that we use the latest technology and equipment to solve your drainage problems.
First, we will thoroughly check to confirm that a blocked shower drain is causing all the trouble. If required, we will use a CCTV drain camera to figure out the issue and fix it in no time. We believe in customer satisfaction and treat your requirements as the top priority, striving to deliver satisfying results.
With the kind of expertise, experience and calibre our plumbers possess, your problem will be solved in a matter of minutes with the least disturbance. We are also highly transparent about work ethics, providing an estimate before we start working, so you know what you are paying for.

About Us
As a plumbing company with over ten years of experience in the industry, we at Fixed Fast Plumbing are motivated to deliver outstanding customer service. We are based in Sydney and offer quality services throughout the region. No matter how challenging your issue or plumbing emergencies are, including clogged toilets, a blocked sewer pipe, broken pipes, bathroom plumbing requirements and more, we've got a drain plumber well-equipped to solve them.
Our reliable service promises upfront pricing because our customers shouldn't get burdened with hidden costs. With us, you get consistent quality service at a reasonable price, irrespective of the issue.
Our skilled plumbers regularly partake in industry training seminars and workshops to keep themselves updated with the latest techniques that help them solve most plumbing issues. We keep working till the water supply is restored, and you are satisfied; in fact, we offer a 100% guarantee on our services, making us stand out. With us, you can be sure we will get the job done!
Get In Touch With Us For Fast Drainage Solutions
Want to unblock your blocked drain fast? Call our local plumber in Sydney for the best solutions to unblock clogged shower drains.
Repairing a blocked shower drain might be difficult, but calling us isn't. We are available 24/7 with easy access to CCTV drain inspections, so an emergency plumber is always available. Our support team executive will chat with you to familiarise you with our services before assigning a plumber to fix the issue.
If you cannot reach us for any reason, there is nothing to worry about. Just scroll down to the bottom of the website, choose the 'Request A Call' option, leave your details and briefly explain the problem. One of our executives will reach out to you as soon as possible.
So, before your clogged drain gets too bad, call us today! Or book online and request a free quote. Our team has a same day service to unblock the shower drain, that is why we are the expert for blocked drains Sydney residents call!