Leaking taps or a malfunctioning tap can be disastrous, especially when the leaking tap is in your kitchen. Not only will you suffer from a skyrocketing water bill, but one leaking tap can waste up to 2000 litres of water a month. But we are here with a solution!
While a leaking bathroom tap can be messy, a kitchen sink tap when it starts leaking or bursts, can add to your chores and cause severe damage to the nearby appliances and surfaces since the kitchen is one of the busiest areas where water is constantly needed.
Hence, we'd strongly recommend shutting off the main water supply and placing a call to let us know about the issue. Our team of trained professionals will be at your service to prevent any further damage.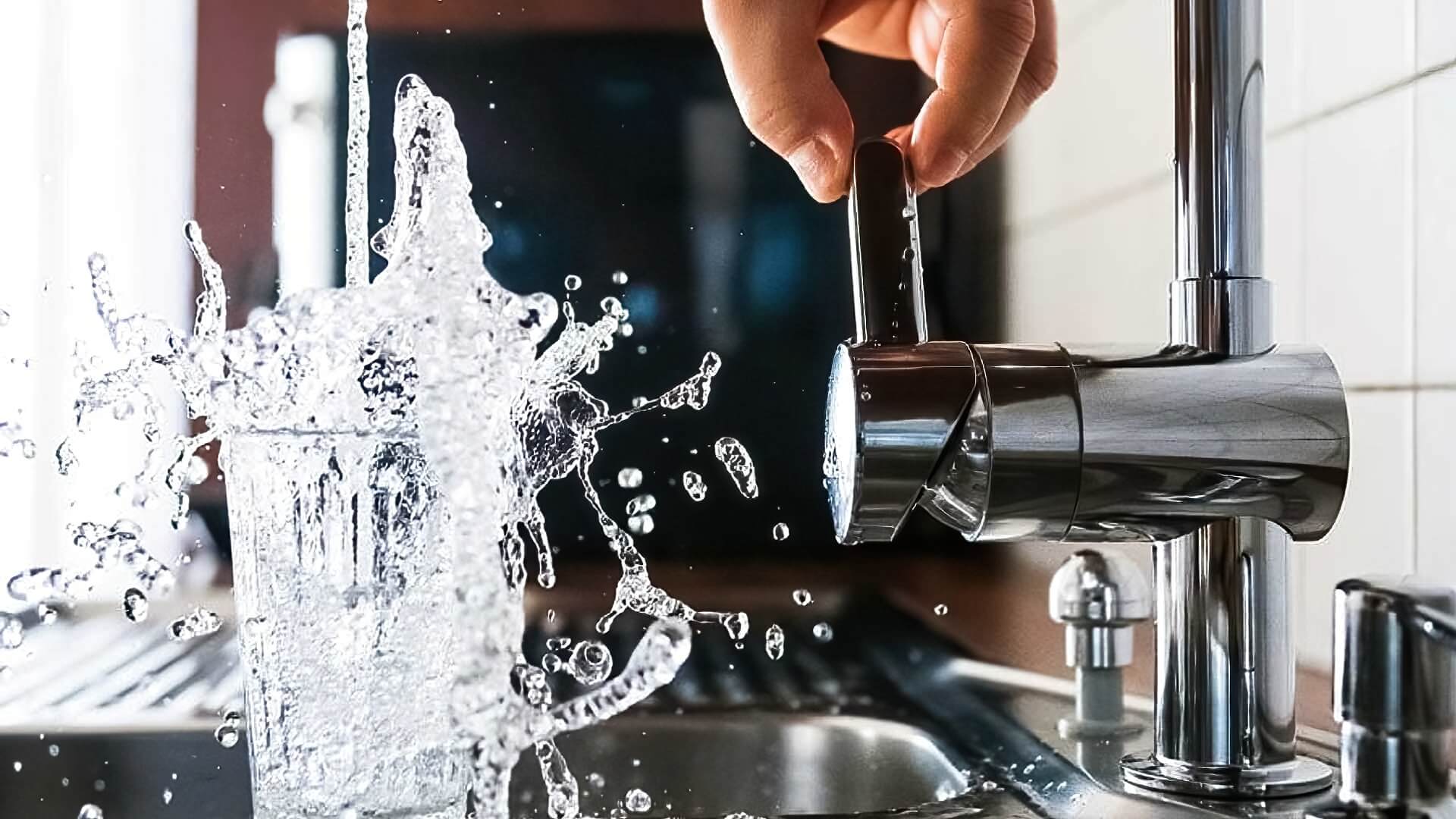 Your Issue
One of the most common reasons for burst taps is a sudden increase in water pressure. On the other hand, you might see that the water flow has slowed down or has stopped altogether. This could happen if the tap is very old or the pipes have blockages.
If you have hot water flowing in your sink, a sudden temperature change could cause the taps to burst. For instance, the pipes may have had cold water flowing through them, immediately followed by hot water.
In this case, turn off the tap immediately and ensure that the water flow completely stops. And switch off the geyser to prevent any more water from heating up.
How We Can Help
We provide the highest quality plumbing services on tap repairs. We can also replace your dripping taps, ceramic disc taps or mixer taps and work on all your plumbing needs.
With our plumbing emergency services, once our technicians reach your house, we will perform an inspection to check your plumbing line and the dripping tap. We've got a friendly team of professional plumbers, so you will not face any difficulties explaining the tap repair problem.
Our licensed plumber might need to replace the taps or the water pipes if they have leaks or are worn out. For tap repairs job, let our plumbers know if you have a specific tap in mind and want to buy it. Otherwise, they will get a suitable replacement and complete the job.
In this regard, they will inform you about the taps available on the market and their prices. You can choose the one that fits your budget and ask them to attach it. All the related bills will be handed over to you as we believe in maintaining a transparent relationship with our clients.
About Us
We at Fixed Fast Plumbing always try to deliver premium quality services to our customers, and you can rely entirely on us. If you check what our customers say about us, you will know that we do not disappoint. We also like to provide complete satisfaction, and our plumbers will clean up the place before leaving.
Plus, we only hire professionals with proper training who know their job well. We have years of experience, and our qualified technicians can fix anything from leaking shower, blocked drains to pipelines. We also provide a sought-after plumbing service like CCTV inspection services, which help detect problems without unnecessary digging. If there are pipeline issues, CCTV inspections will help find them quickly before you suffer a more serious plumbing problem like a burst pipe.
Additionally, we offer a 100% work guarantee on all our services like tap repairs Sydney. Your burst sink tap will be fixed well, and in case any further problems arise, our technicians will fix them too.

Get In touch
You can contact us very quickly on all days and at any time. Just place a call by dialling the number provided on top of our page. You can also click on the call button in the bottom left corner, which would make a direct call to us.
There is a way out if the line is busy or you cannot get through. We have our contact section. Click on the Enquire Now button, and you can leave your name, phone number and a message describing the problem.
This would make it easier for us to assign a suitable plumber, and we will call you back to book an appointment within 30 minutes. At the same time, you can discuss the rates with our customer service representatives to understand our pricing policy. So, if you need plumbing installation and plumbing emergencies like malfunctioning taps or a burst sink tap, give us a call today!