We won't be wrong in saying there's hardly a more annoying plumbing issue than a water leak caused by a leaking drain.
If that wasn't enough, a water leak caused by a leaking drain could occur even when users have ensured proper maintenance. Although fixing a water leak may sound like a tempting DIY project, it can get pretty messy, especially if you haven't fixed one before.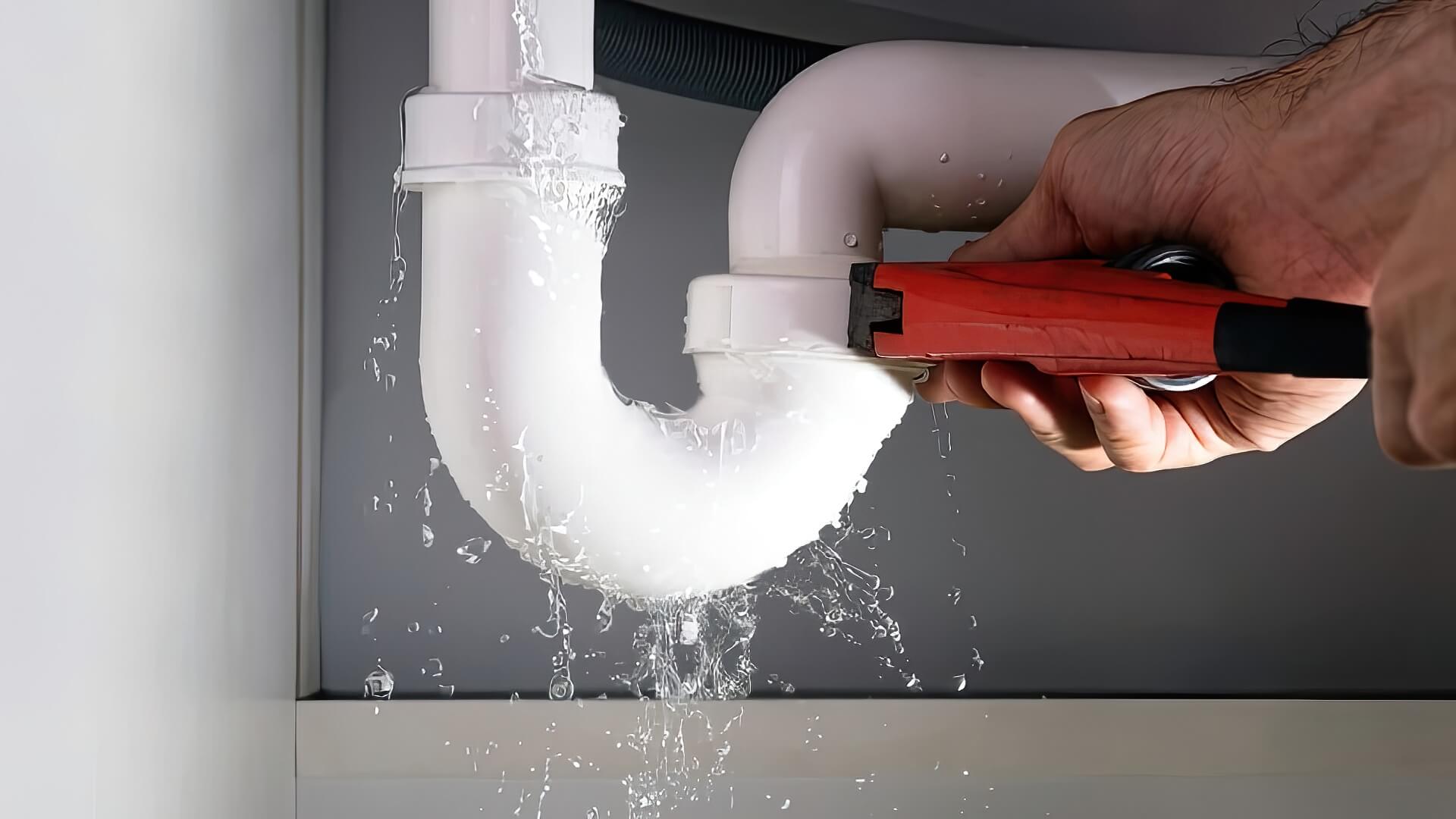 That's why it's a job best left for professional plumbers like Fixed Fast Plumbing. We can identify the exact reason for the leak but also provide the most suitable repair solution.
It's not a bad idea to understand the different reasons behind a plumbing emergency like a leaking pipe or a leaking drain so that users may take adequate preventive measures, if possible.
What Causes A Leaking Drain?
1. Clogging
Most homeowners know that clogging is one of the most common reasons behind a leaking drain. Accumulated dirt and debris will invariably cause blockages in the pipe, which may leak from the pressure exerted by the flowing water and the blockage.
2. Loose Or Worn-Out Compression Nut
The compression nut is the fixture that connects two pipes for a secure, watertight connection. However, it may wear out and become loose with regular use. The good news is that replacement nuts can easily make the drain work like new.
3. Ill-Fitted Pipes
If you have installed a sink on your own or removed the pipe for maintenance purposes, there may be a chance that the pipe has not been fitted correctly. Or, if the length of the pipe is longer or shorter than required, it becomes prone to leaks and even spontaneous water bursts.
Ill-fitted pipes create excessive water pressure against the walls of the pipes, resulting in leakages and other water-related damages.
4. Damage Or Old Pipes
If the P-trap (the pipe connecting the sink to the drainage pipe) is damaged or worn out, it may cause leakages even when the compression nuts are fixed. Beyond that, if the water in your area is rich in iron or other minerals, it can corrode the pipe internally, creating room for leakage.
5. High Water Pressure
It may so happen that the water pressure in your home is higher than what the pipes can tolerate. Even pipes with high-quality construction or tight seals can leak in this case.
An excellent way to prevent it is by regulating the water pressure but if you aren't sure about the correct pressure, seek professional help from us.
6. Temperature Changes
When the water temperature inside the pipe changes rapidly, it causes the pipe to expand and contract, thereby cracking its walls. As a result, you may have to change the existing pipes with the more temperature-resistant varieties.
Why Choose Us?
We are determined to provide only the best service to our clients.
Our highly qualified and trained plumbers are fully equipped to take on any plumbing challenge, big or small from a leaking tap to a leaking drain. With a decade of combined experience, rest assured that your pipes will be in good hands. We also undertake industry training to keep up with the latest plumbing techniques to provide for various quality plumbing services including hot water system repair and installation, leak detection, water supply interruption, water meter installation, clearing sewer drain, burst water pipe repairs, leaky toilet, blocked drains and more.
Apart from that, we believe in transparency while communicating with our customers. That's why we don't levy any hidden charges on our upfront prices. Plus, all our work is 100% guaranteed!
How To Contact Us?
All you have to do is give us a call on our 24x7 helpline or request a callback. Besides, you can fill in your name and phone number and leave a message in the corresponding fields for quick enquiry about your problem.
Visit our website today and explore the full range of services on offer!