You'll be surprised that such a lovely thing as a tree can be detrimental, too. Its leaves can block your roof and gutters, and tree roots can invade your drains or pipes.
Condensation forms on the outside of the sewer or stormwater pipes, and tree roots are drawn to the water source, especially in the hotter months and throughout the growing season. Old pipes that crack allow tree roots to enter and will then take over the sewer pipes completely.
Trees growing near sewer drains often extend their root systems and damage the sewer pipes or drain pipes. If you use clay pipes with mortar-filled joints or concrete pipes, they are likely to be damaged by tree roots growing in them.
Over time, the roots spread out, and depending on the root system, they can spread faster and deeper, with the pipes getting blocked and getting really messy, needing a quick fix. However, if you have tried fixing a pipe or drain before, you know how much of a mess it can be.
So if you plant trees, you can avoid tree roots obstructing your pipeline if you don't plant near the pipes. And you can also manage by discovering the various ways of preventing tree roots from invading your lines. To remove tree roots and fix the blockage caused by tree roots, you require professional help, which is where we come in.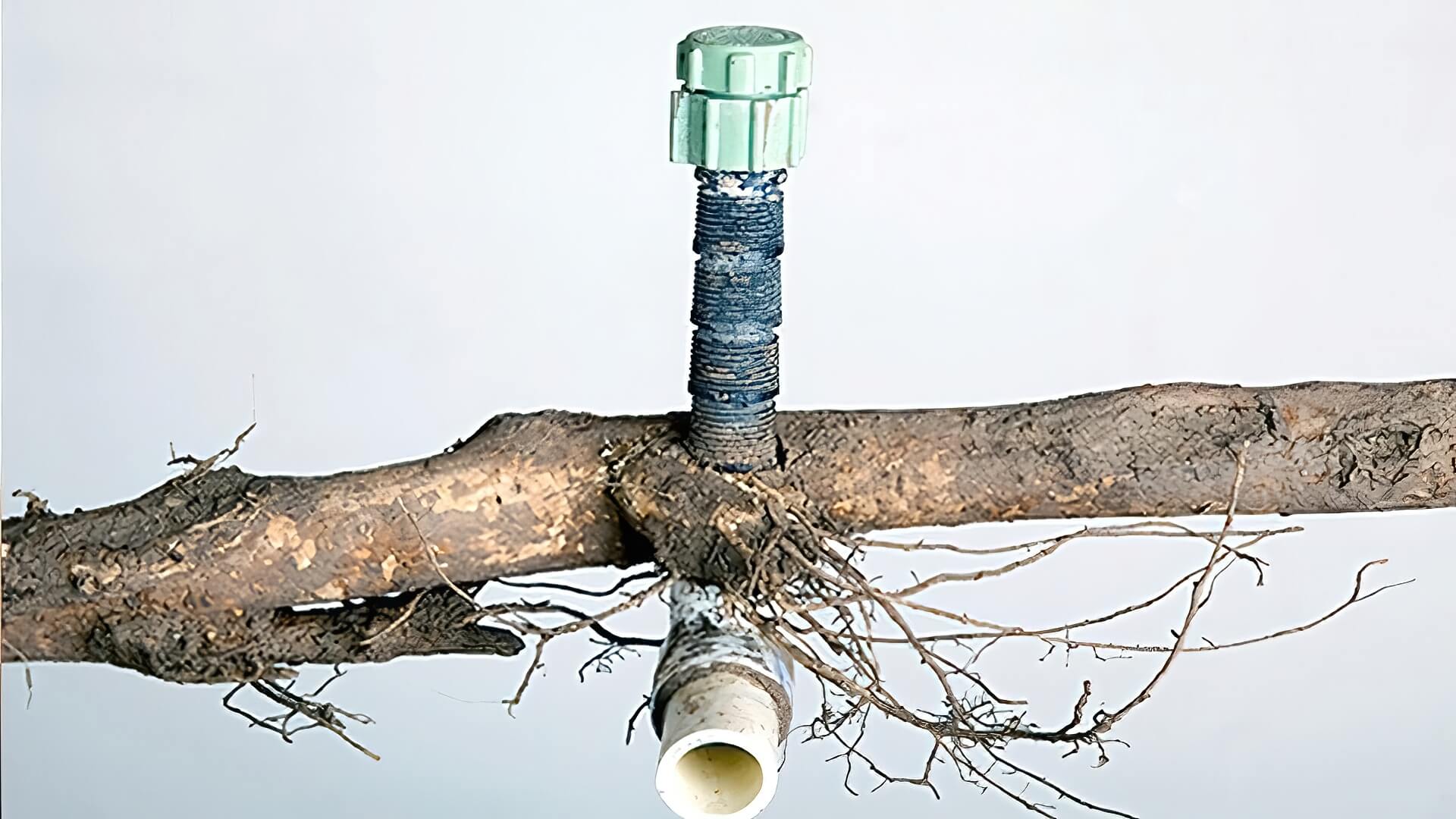 Why Choose Us?
Tree roots block drains so when you see early signs of root damage in the pipes, we suggest contacting us for the most effective blocked drain and pipe solution, one of our quality plumbers services. If you wonder why we would be best suited to help you, give a brief overview of our plumbing services.
With larger trees and extensive root systems, you will need the right equipment to remove them.
We have decade-long experience serving our customers with exceptional household solutions and assistance.
Working for over ten years has enabled our professionals to polish their skills, take customer feedback as learning steps and make our plumbing services better than ever before. We have worked through the most challenging situations, and now we are equipped to handle whatever comes our way.
We provide a 100% guarantee on all our plumbing services. We are confident that our experts are well equipped to get the work done to your satisfaction.

No Hidden Costs
If you decide on getting our help to get rid of tree roots in drains or pipes and your sewer lines, rest assured that you do not have to worry about any hidden costs. We check the condition of your pipes from your sewer and stormwater pipes to other existing pipes and give you a fair estimate about how much it can take to fix them.
As a customer, you deserve to know what you are paying for. We are very upfront with our workings and pricing. No work will commence until and unless we get your permission.
We take pride in our reputation for fixing things in one go. There is no requirement for hiring different merchants to get the same job done. We assure you that your drains and pipes will be in safe hands, and our experts will work their magic to fix them in no time.
Our professionals engage in continuous training to be up to date with the latest skills and techniques to provide you with the best household solution. After we get rid of the tree roots in drains or pipes, you will feel that every penny you spent was worth it.
Get In Touch With Us Today
While removing tree roots in drains or pipes may feel cumbersome, contacting us, on the other hand, is a cakewalk. Since we are a local company, all you have to do is give us a quick call, and we will be at your doorstep in no time.
Besides fixing drains and pipes, you can contact us for your plumbing needs. We can also perform a new type of pipe repair known as pipe relining. This "no-dig" method can get you out of a sticky situation should you experience a crack or break in your pipes. Rather than replacing your broken pipes, you can select to get your plumbing pipes relined. Even sewer pipe relining is possible. This will save you time and avoid the potential of having your lawn dug up. And the pipe relining cost is only a fraction of what you pay for a traditional pipe repair fro damaged pipes.
We can assess by a CCTV drain camera to make sure that this is the right option for removing the tree roots coming back permanently.
For any problem- big or small, our customer service representatives are available round the clock to answer your queries and assist you.
You can get our phone number and email address listed on our website. If you find it difficult to call to book our services, feel free to drop an email with your name and address, and we will get back with the details at the earliest.
Visit our website today and explore all that we have to offer!