Nobody likes a nasty-smelling wet basement; not only does it damage the house's foundations, but it also reduces property value significantly.
If you've noticed water coming up through the ground on your property, it might be due to several reasons like leaking pipes or blocked drains or underground water leaks. Or you might have a drainage problem where your drains have collapsed or clogged.
But the biggest possibility is leaking pipes. Concealed pipes can leak water that seeps down internal walls, forming pools below the basement floor. Leaking pipes will ultimately result in water coming up through the ground or your concrete slab.
So if you notice wet ground, a musty smell, mould growth, rising damp occurring in foundation walls and damp patches on the ceilings, tiles falling off the wall and drops of water on light fixtures, these can mean a water leak.
To find leaks, particularly a hidden leak, check your water meter. If you're not using your water appliances (washsing machines, toilet, etc.) and water supply, but your water meter dial has increased in number, or if your water bill has skyrocketed all of a sudden, there's likely a water pipe leaking on your property.
Toilet paper, grease, and tree roots invasion are the common causes of obstructions causing water leaking and water pooling on your property.
Whatever the reason for water leaks or water seepage on your property, as a property owner, you need to call in the best professional plumber to take care of your water pipes. And at Fixed Fast, we've got a licensed plumber ready to take care of any plumbing needs, including drainage or seepage problems you might have.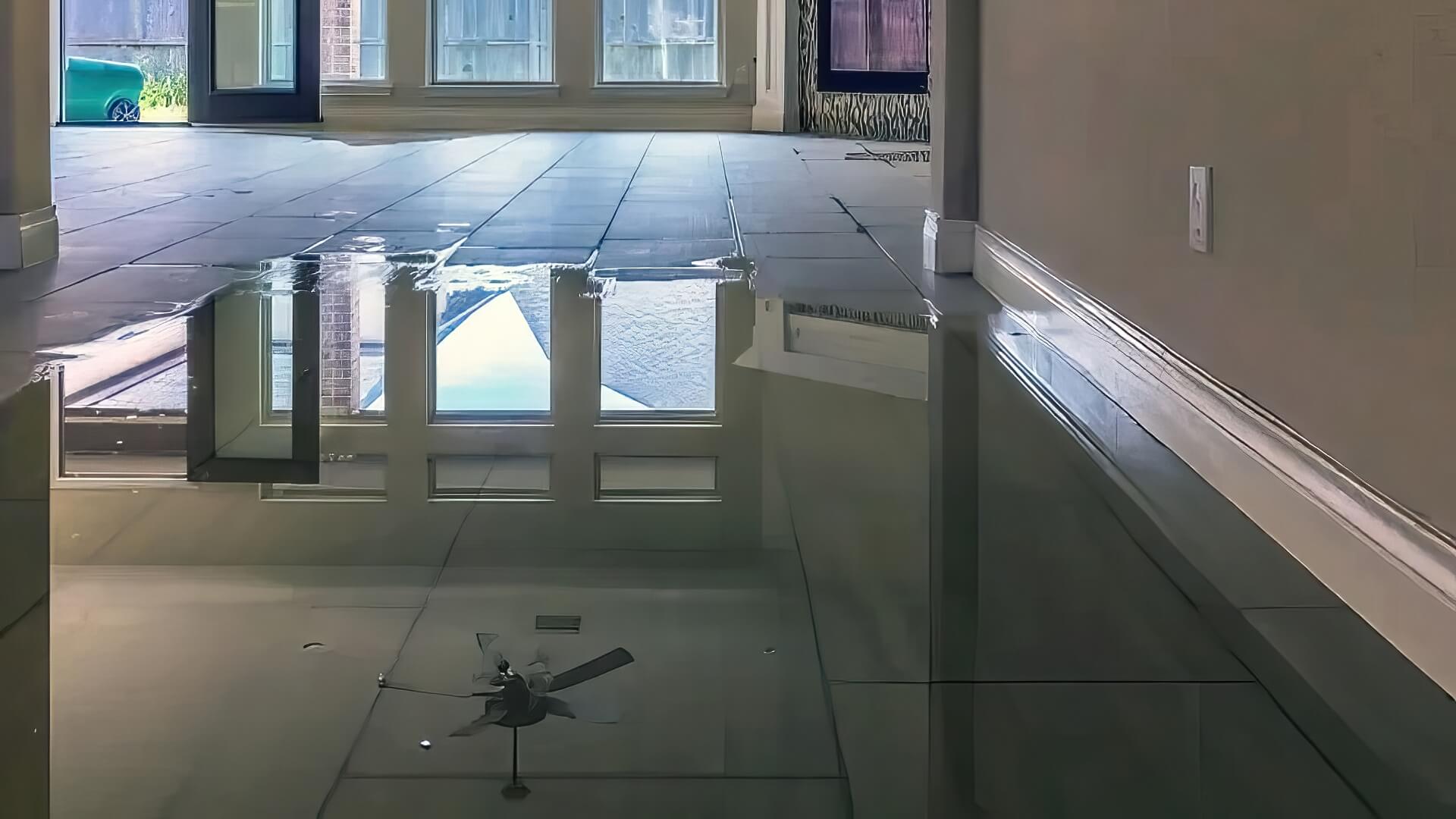 Why Call Us?
Water coming up through the ground in any part of your home is a nuisance and can be dangerous and costly if not repaired in time. At Fixed Fast, we're experts in finding the source of the seepage and stopping water ingress as early as possible.
Any water seepage is dangerous as it can result in electrocution and short circuits if the moisture reaches the power lines. Long-standing water on your basement floor can also cause other problems such as mildew, mould and warping. In extreme cases, it can even result in you needing to replace the floors.
We recommend calling us once when you find water seepage or water leakage through the ground. We are a highly trained emergency response team, and our experts will conduct a thorough inspection or leak detection to determine where the water is coming from, whether there are any leaks and the best course of action in your case.
What Sets Us Apart?
With over a decade of experience serving customers, our plumbing professionals are adept at handling any plumbing issues your property might face. Our experts are fully trained and licensed to tackle plumbing and drainage problems.
Apart from experience, we're also sticklers for timely workmanship. Unlike other services, which operate only during fixed hours, we're available 24/7, seven days a week. No matter when and where you need us, we'll be there to tackle all your plumbing problems and emergencies.
Our rates are as transparent as in pricing, without hidden costs or surprise charges. We believe in providing our customers with exact rates for all our services, so rest assured you'll have the transparency of how much you'll have to pay once the work is done.
We also offer a 100% work guarantee, which means we're sure to get the task done right. Since we're local plumbers, you can easily give us a call, and we'll be there to take care of your issue at the drop of a hat. With Fixed Fast, you can look forward to a plumbing experience that's absolute value for money.
How To Contact Us?
If you're worried about getting in touch with us, don't be! Contacting us is easy, as you can call our 24-hour helpline number in the top-right corner of our website homepage.
If the lines are busy, drop us an email, and a representative will get back to you at the earliest. You can also leave an enquiry request by filling in the form on the homepage. Just leave your name and phone number with a message, and we'll get in touch within a short while.
So, don't wait or waste time thinking once you spot water coming up through the ground. Give us a call at Fixed Fast Plumbing, and we'll get the job done!