Are you in Sydney and need of burst pipe repairs? Then you've come to the right place!
For most homeowners in Sydney, burst and leaking pipes can often result from something as simple as a blocked drain. However, burst water pipes are one of the most serious plumbing emergencies and must be dealt with quickly.
At Fixed Fast Plumbing, we understand how stressful it can be when your pipes burst, and we're here to help. Our experienced plumbers are on call 24/7 to provide you with fast and reliable burst pipe repairs.
We guarantee that all our services are of the highest quality and come with a 100% satisfaction guarantee. Don't wait any longer. Call us today for emergency pipe repairs across Sydney!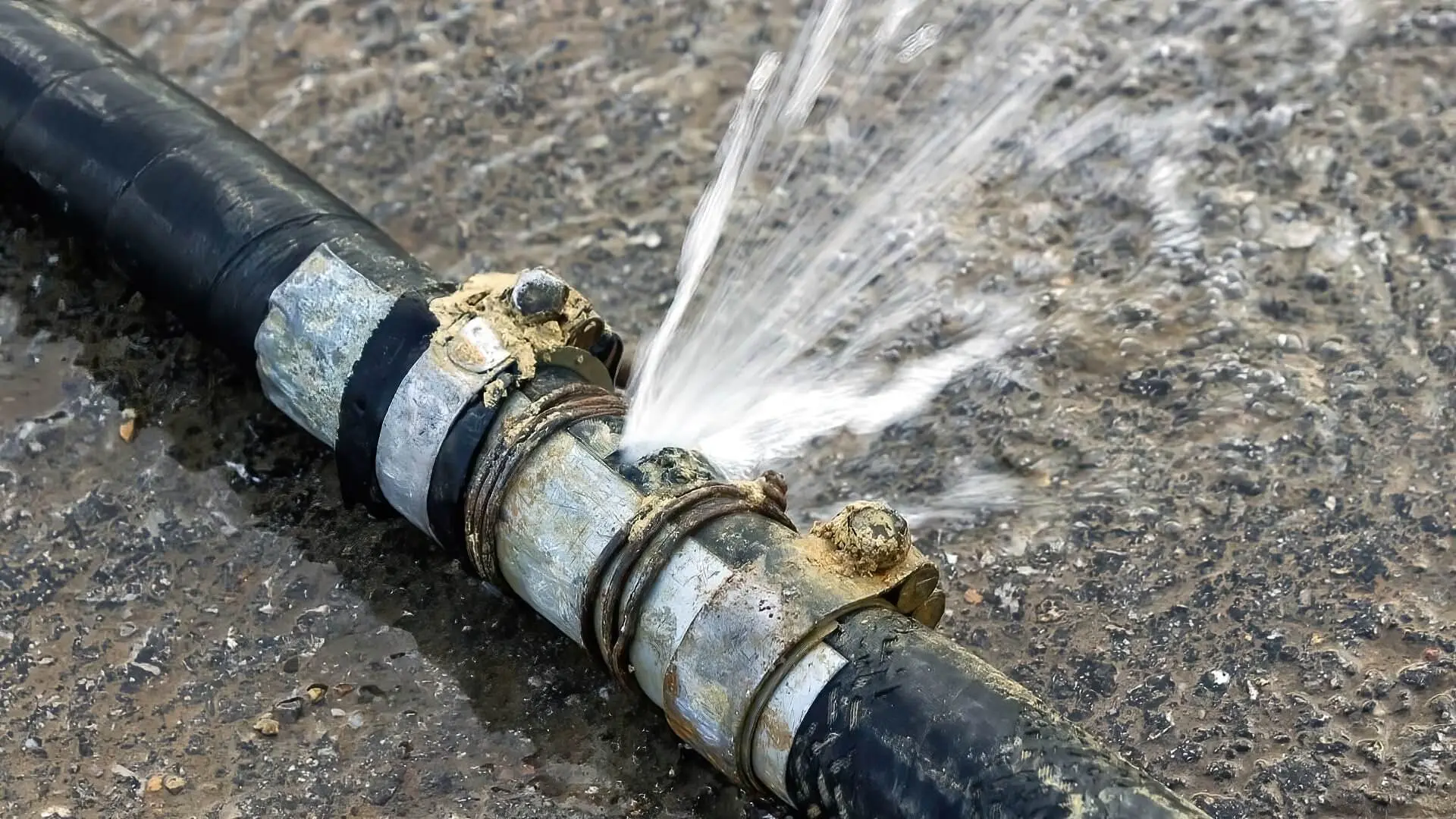 What's Your Issue?
Generally, the signs of a burst pipe are quite obvious, such as:
Fluctuating Water Supply
A change in water pressure is a common indication of broken water pipes on a residential or commercial property. You may experience low water pressure, notice a leaking tap or hear strange gurgling sounds from the plumbing systems.
Banging Pipes
Another indication is dripping and rattling noises in the walls, which you must not confuse with the gurgling sound caused due to fluctuating water pressure.
Brown Water From Tap
If you get brownish water from the faucet, it could point to a leaking pipe. This happens because when a pipe bursts, all sorts of contaminants come in contact with the water, thereby discolouring it and making it stink like rotten eggs.
Discolouration Of Walls And Ceiling
You may notice water stains or wet patches on your walls or ceilings, which indicate a burst pipe. As a result, your home may become infested with mould and mildew.
U
nex
pl
ained
Increase In Water Bill
A burst pipe can cause an increase in water usage, resulting in higher than-normal water bills.
Our Process: Burst Pipe Repair Sydney
If you are dealing with a damaged water pipe, give us a call, and we'll fix the water pipe burst within a few hours. We offer one of the best pipe relining services in Sydney. And the best part about this procedure is that you can fix your burst water pipe without replacing the entire pipe. This saves time and reduces the need to dig up the lawn.
At Fixed Fast Plumbing, we utilise the latest technology and equipment for pipe relining, meaning you won't have to worry about the additional expenses of getting new pipes. You would be pleased to know that we use a CCTV drain camera sent down into the pipe to figure out the issue.
Thus, we can be 100 per cent sure that it is indeed a broken pipe causing all the mess, allowing our emergency plumber to take the necessary steps. Rest assured, our pipe relining specialists will get your water leak and pipe repair done with the utmost professionalism and minimum disturbances.

Local, Expert Plumbers - Here When You Need Us!
Burst pipes are among the worst plumbing problems, but thankfully with our professional same-day plumbing services, you can leave it up to us to fix burst pipes.
With us, you will get a thorough inspection of the pipe leaks to ensure we understand the extent of the damage.
At Fixed Fast Plumbing, we are a team of passionate plumbers dedicated to delivering top-notch services to our customers. Our team has over ten years of experience in the industry, and we treat every problem like our own. We are equipped with the latest technology and tools to tackle every situation effortlessly.
Our fair and upfront pricing policy means our services have no hidden costs. We will let you know the charges beforehand. Not to mention, our services are 100%-guaranteed, and we are confident that you will be more than satisfied with our work.
Since we are based out of Sydney, you can call us anytime; we promise we will be right in front of your doorstep at the discussed time. We can fix it all for you, from blocked drains to pipe relining, thanks to our experience and in-depth knowledge.
Get In Touch
To get your burst pipe fixed for good so you won't have skyrocketing water bill, we highly recommend contacting us immediately. You can call us on our toll-free helpline number on our website, which is active 24/7. Our support team members are always ready to listen to your problems and answer your queries.
If you can't reach us, select the "Enquire Now" option, leave your details and explain the problem briefly. One of our representatives will get back to you at the earliest to get you acquainted with our services and book an appointment.
You can reach out to us on Facebook or via the email address mentioned in the "Contact Us" section. So, call us today and let us easily fix your plumbing issue!