Aged pipes may start to deteriorate and crack over time, leading to several problems like property damage and soil pollution. Other factors contributing to pipe bursts include underground corrosion, ground movement, and underground invasive roots. Professional pipe repair becomes essential in these circumstances.
Broken pipes or blocked drains need immediate attention. The traditional forms of pipe replacement have served us well, but a new method has emerged, pipe relining. A 'no-dig' approach, pipe relining offers a way out of challenging situations such as a cracked or broken pipe.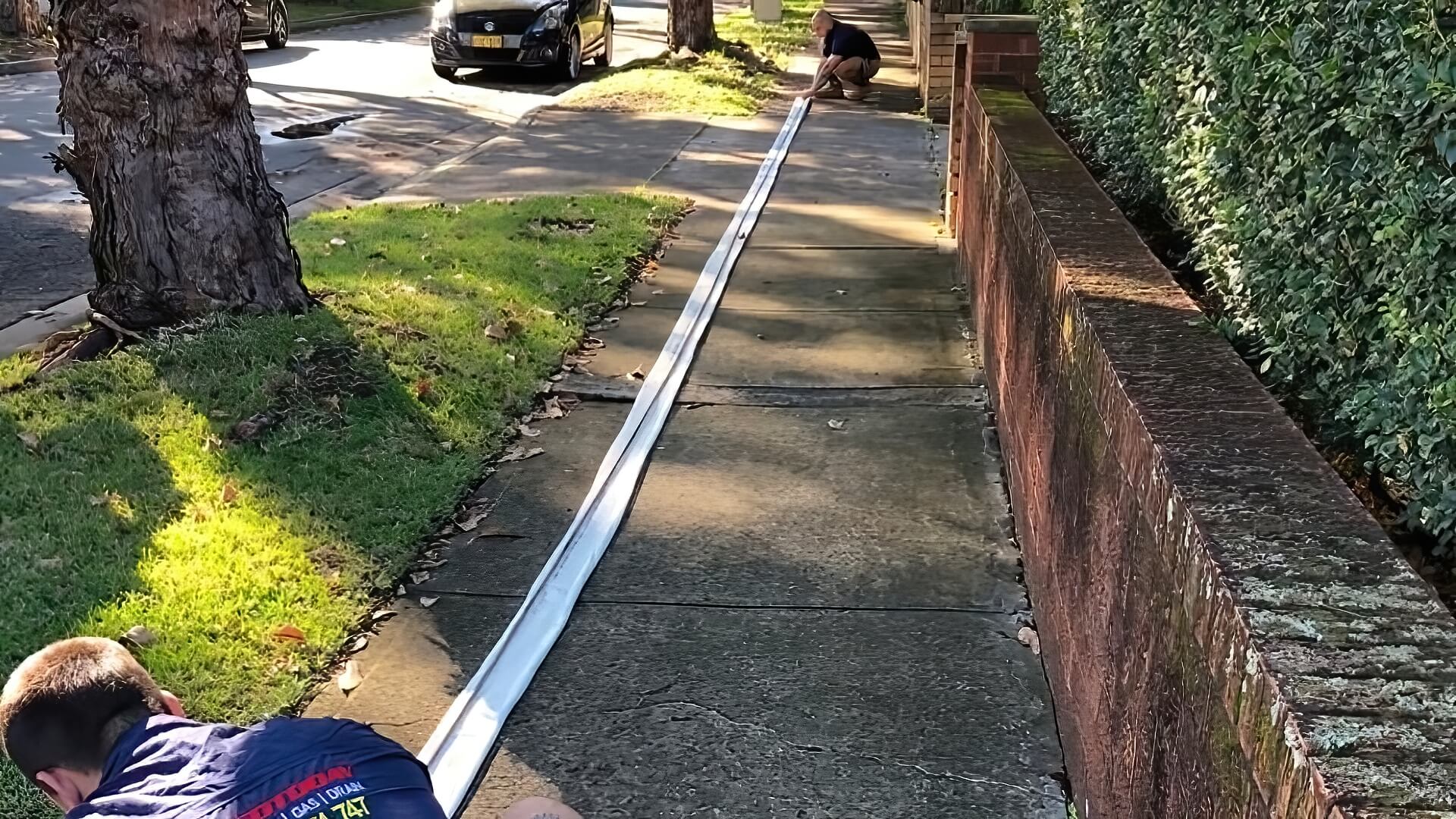 Instead of replacing the entire pipe, relining provides a viable alternative. The application extends to sewer pipe relining, offering both time efficiency and preservation of your landscape. The cost of pipe relining is remarkably less compared to a traditional pipe repair, making it a favoured choice among homeowners.
Engaging with a pipe relining service in Sydney can help preserve the integrity of your pipes while saving time and cost. A preventive measure against pipe-related issues, this method is a significant development in the plumbing industry.
Pipe Relining Defined
The advent of pipe relining has revolutionised pipe repair methods, effectively putting an end to the necessity of lawn excavation. This method, widely adopted in Sydney, is an effective solution to mend damaged or broken pipes.
At Fixed Fast Plumbing, renowned as one of Sydney's premier pipe relining companies, we employ cutting-edge technology in pipe relining. This advanced approach saves time and reduces stress, and is a cost-effective alternative to traditional repair methods. Our specialised pipe relining professionals are on hand to address your underground pipe issues.
Pipe relining is particularly beneficial for sewer, drain, and stormwater pipes that are often subject to blockage or damage by invasive tree roots.

The Pipe Relining Process
You might be intrigued by the pipe relining process, so let's delve into how it works.
The process begins with a thorough investigation of your drains using a CCTV drain camera. This advanced technology provides us with live footage of the internal condition of your pipes, enabling us to pinpoint the exact location where the relining job needs to commence. By doing so, we can ascertain if the source of your drainage issue lies with an existing pipe.
Following the initial investigation, we used a high-pressure water blaster to eliminate any blockages or debris obstructing the pipeline. This crucial step ensures a clean surface for the new lining to adhere to, mitigating the impact of any grease or build-up.
Subsequently, we measure the length of the pipe that requires repair or patching, cutting the liner to the precise size needed. The liner, soaked in resin, is then inserted into the old pipe and positioned over the damaged area.
Once positioned, the liner is inflated and left to set within the pipe. After the removal of the inflatable, we revisited the site with the CCTV drain camera to verify that the process had been carried out flawlessly.
And there you have it, a seamlessly relined pipe! Your drain or pipe is now permanently repaired, all without any invasive digging or additional damage to your property.
The Merits of the Pipe Relining Method
Precision
Our state-of-the-art CCTV drain cameras offer an accurate diagnosis of the location of pipe breakages. This precision allows us to target the exact spot of the damage, a far more efficient approach than excavating the entire pipeline.
Economic Efficiency
Traditional repair methods involve digging up the damaged pipe and often incur substantial costs. This is particularly true when pipes are buried deep within the ground, sometimes reaching depths of up to two metres.
The excavation process often results in extensive damage to landscaped areas such as paths, lawns, or driveways. The cumulative cost of these repairs can be astronomical. In contrast, pipe relining is a cost-effective solution. Not only does it negate the need for costly surface repairs, but the materials used in pipe relining also surpass the strength of traditional Earthenware and PVC pipes.
Efficiency
The process of pipe relining is expeditious, as it does away with the need for excavation. Our expert team prioritises speed and efficiency without compromising on service quality. We use the best relining products from trusted suppliers, ensuring a durable solution that negates the need for recurring interventions.
Safety
Excavating pipes can inadvertently disrupt your plumbing system and create potential safety hazards. Large amounts of displaced earth on your driveway or lawn cause an unsightly mess and pose a risk of injury. The open trenches and holes required for traditional pipe repair methods could result in falls or trips, particularly for children or pets.
With pipe relining, such safety concerns are eliminated, as your broken pipe is repaired without the need for any disruptive digging.
Which Pipes Are Suitable for This Method?
Considering pipe relining?
The majority of older pipes found in Sydney residences are compatible with the pipe relining method. It's an effective solution for a variety of broken or damaged pipes, including those made from cement, cast iron, PVC, and earthenware. If your pipes are composed of a different material, we encourage you to contact us for a discussion.
Our experienced team is equipped to assess whether your specific pipes are suited for either standard plumbing repairs or pipe relining repairs. They may also offer alternative solutions tailored to your unique circumstances.
Consider Pipe Relining in Sydney
For efficient and courteous service regarding blocked drains, pipe relining, and drain relining in Sydney, don't hesitate to contact us at Fixed Fast Plumbing. We're renowned for our unwavering commitment to resolving any plumbing issue, including those that necessitate pipe relining.
Our staff apply proven, top-tier methods for pipe relining, which have been successfully implemented across Sydney.
Reach out to us today to engage with Sydney's premier pipe relining company. We're eager to answer any queries about pipe relining in Sydney or other pipe-related issues. Benefit from our professional advice and expert pipe relining services.