Are you confused about who is responsible for repairing sewer lines or collapsed private pipes like your sewer pipe in your area?
People commonly get confused after encountering problems with their drainage system regarding who should pay for fixing them. It might seem straightforward, but multiple factors are responsible for blocked drains.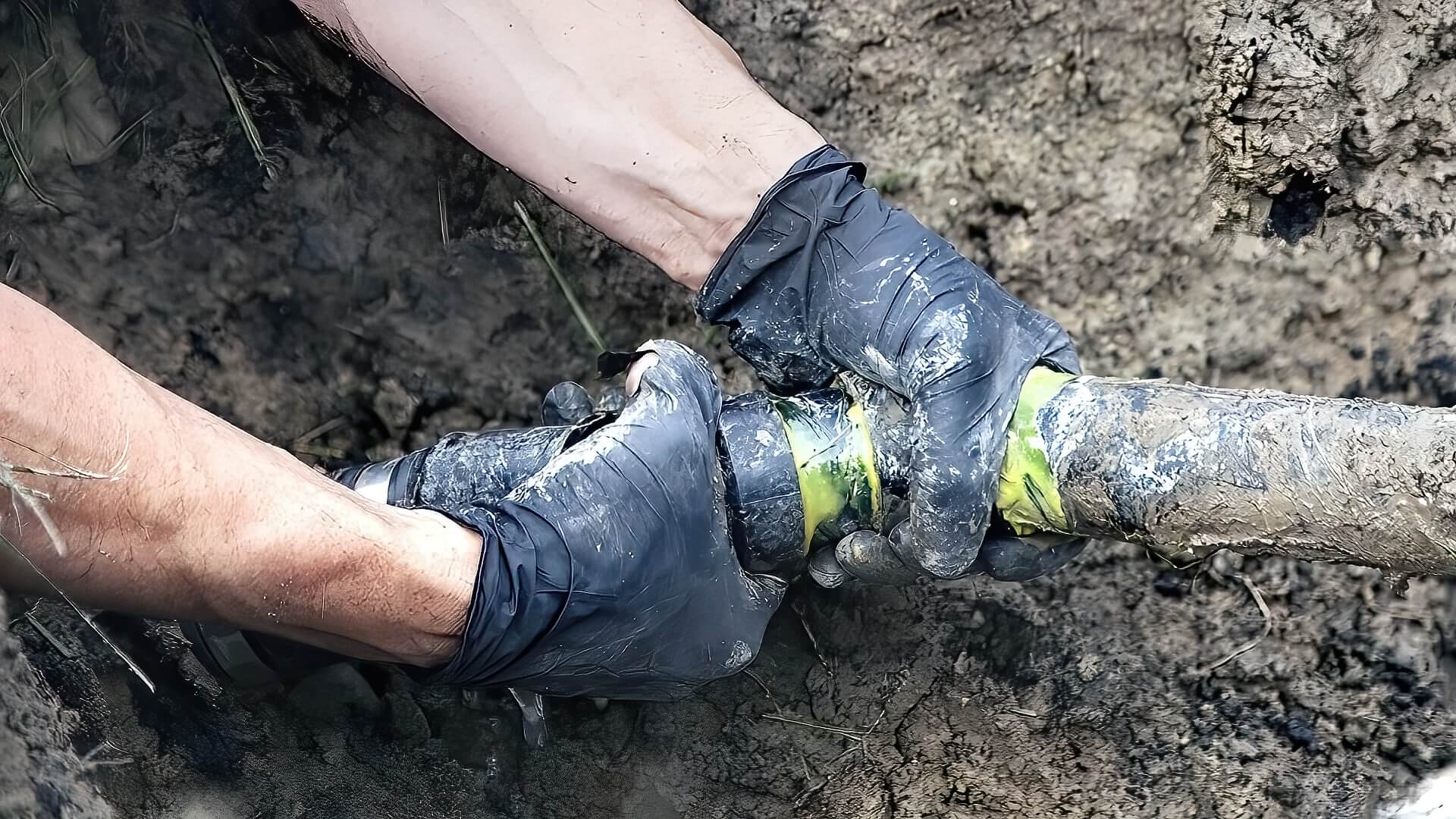 For instance, who caused the blockage? Was the drain faulty during installation, or did a resident frequently pour grease and oil down their sinks?
So, to help you with that, we have a guide on how to repair sewer lines and who might be responsible for it. Read on!
Causes Of Sewer Line Damage
1. Roots
One of the most common reasons for blocked sewer drain or line damage is tree root disruption. Large trees in your background have extensive root systems spread over a large area that can obstruct the sewer lines and cause structural damage.
Since drains carry water and organic matter, roots are naturally attracted to grow towards them, especially if they have minor cracks and crevices. The rootlets envelop the pipes after contact and weaken them over time. This might also lead to clogging or breaking, stopping your drainage altogether.
2. Debris
Another critical point is that residential sewer pipes are constructed to handle organic human waste and biodegradable toilet paper. People overlook this and dump non-biodegradable trash like paper towels, wrappers, and sanitary napkins into their drains.
These items do not disintegrate completely and clog the lines eventually, which even cleaning agents can't eliminate.
3. Corrosion
Cast iron and steel pipes are galvanised to keep them safe from rusting; they aren't entirely fool-proof against magnesium and calcium build-up. And if you don't save your pipes from corrosion, they become susceptible to wear and tear.
4. Temperature Fluctuations
Extreme cold or hot weather harms the structural integrity of the pipes. The wastewater freezes at low temperatures, forming ice, which leads to burst pipes on expansion. Similarly, PVC drains can melt due to very high temperatures and cause a flood in your yard.
Signs Of Sewer Line Damage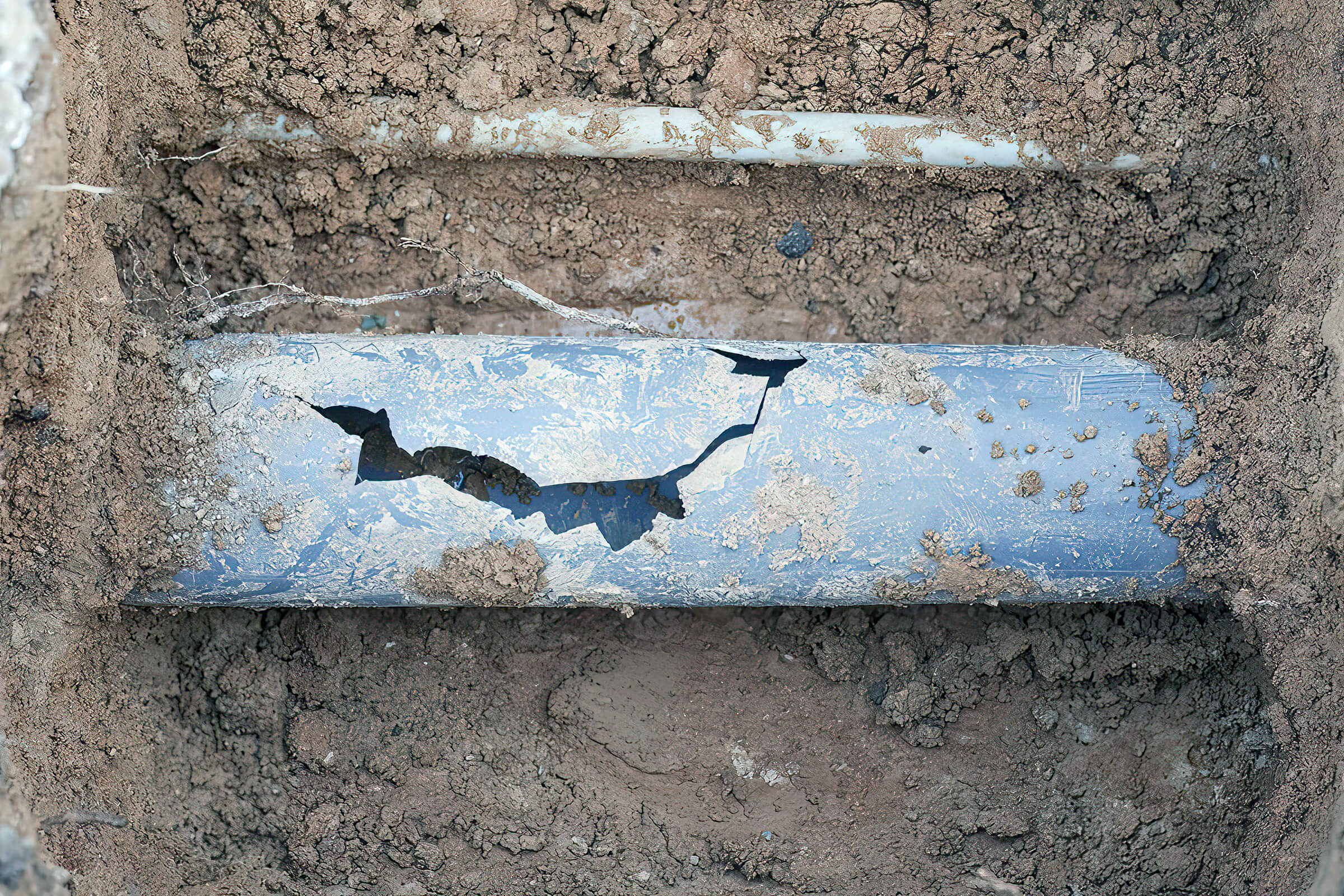 Some common signs of blocked sewer drain or main sewer line damage are:
1. Drainage Problems
Drainage issues are common due to blockages in faucets or shower pipes, but a blocked drain in multiple areas of the house is an evident sign of main sewer line problems. On top of that, you may hear gurgling in toilets and sinks.
2. Bad Odour Or A Flood In The Lawn
A flooded lawn or backyard can be a tell-tale sign of a burst sewer line pipe, generally buried four to six feet deep, but those closer to the surface can quickly lead to pooling on being damaged.
But before you even see the water, you'll be able to smell the sewage gas seeping through the soil. By being mindful of that, you can detect a broken pipe earlier.
3. Water Damage
Leaky drain lines can cause water damage to the walls and ceilings of your home, making them moist. As a result, mould and fungi can spread over these spots, worsening the situation further. So, if this ever happens to you, call a plumbing service without any delay.
How To Repair Sewer Lines?
If your sewer lines have been clogged or encountered any damage, you can fix them by following these five simple steps:
1. Locate The Damage
To get your drain pipes flowing again without disruptions, you'll have to get to the root cause. At times, the problem is obvious, such as seeing water seeping on the ground or gurgling from some fixture.
However, other times you might need to put on your detective hat and look for less-telling signs. So, inspect your walls and ceilings for excessive moisture, toilets for ineffective flush, and other outlets for inadequate water flow. Doing this will also enable you to estimate the severity of the problem and take the appropriate step.
2. Start Cleaning
If the problem lies within your property boundary, as a property owner, you can solve it tentatively. Cleaning the blocked sewer drain or line is trivial, and you can pull off the task using an auger or a peroxide cleaner. Shift the debris out of the line to ensure better water flow.
3. Fix The Line
If cleaning doesn't help and you detect a broken sewer line, you can't help it much personally. With the pipes buried deep underground, you'll require professional excavating equipment.
Although you can use a shovel, it won't be practical. Hence, you can hire a professional to take up the job or look for another method to fix the lines.
4. Reline The Drain
Thankfully, digging up your lawn isn't the only option, as you can hire a drain relining professional. It is a less intrusive way to seal the cracks and leakages in a pipe by creating another durable tube inside it.
Additionally, you need not fret if it will hinder the water flow because relined sections are usually small and cover the problematic areas. The rest of the pipe is stronger as the damage is restricted to specific parts.
5. Replace The Sewer Pipes
If relining isn't possible on your property for practical reasons, you can consider replacing them by hiring professionals.
Who Is Responsible For Repairing Sewer Lines?
The homeowner is responsible for maintaining the sewer lines and the wastewater system within their property line. They'll have to organise and pay for any repairs needed in their private wastewater pipes within the boundary.
However, if you feel the problem has arisen due to any obstruction or damage to the public lines, you can hire a licensed plumber to inspect the situation. Once you get to its root, report the issue to your local council or Sydney Water and they will send a team to look into it. If it gets verified that the damage is in the public drainage system, they'll take responsibility to get it repaired. Sydney Water is responsible for the wastewater pipes from Sydney Water's network up to the property connection point.
Who Is Responsible For Repairing Shared Sewer Lines?
Several older houses and buildings share their sewer lines and boundary traps with neighbouring properties. Both the property owners are equally responsible for repairing these sewer lines, regardless of where the damaged drain is located. Undoubtedly, this often leads to disputes, but the council encourages them to share the costs.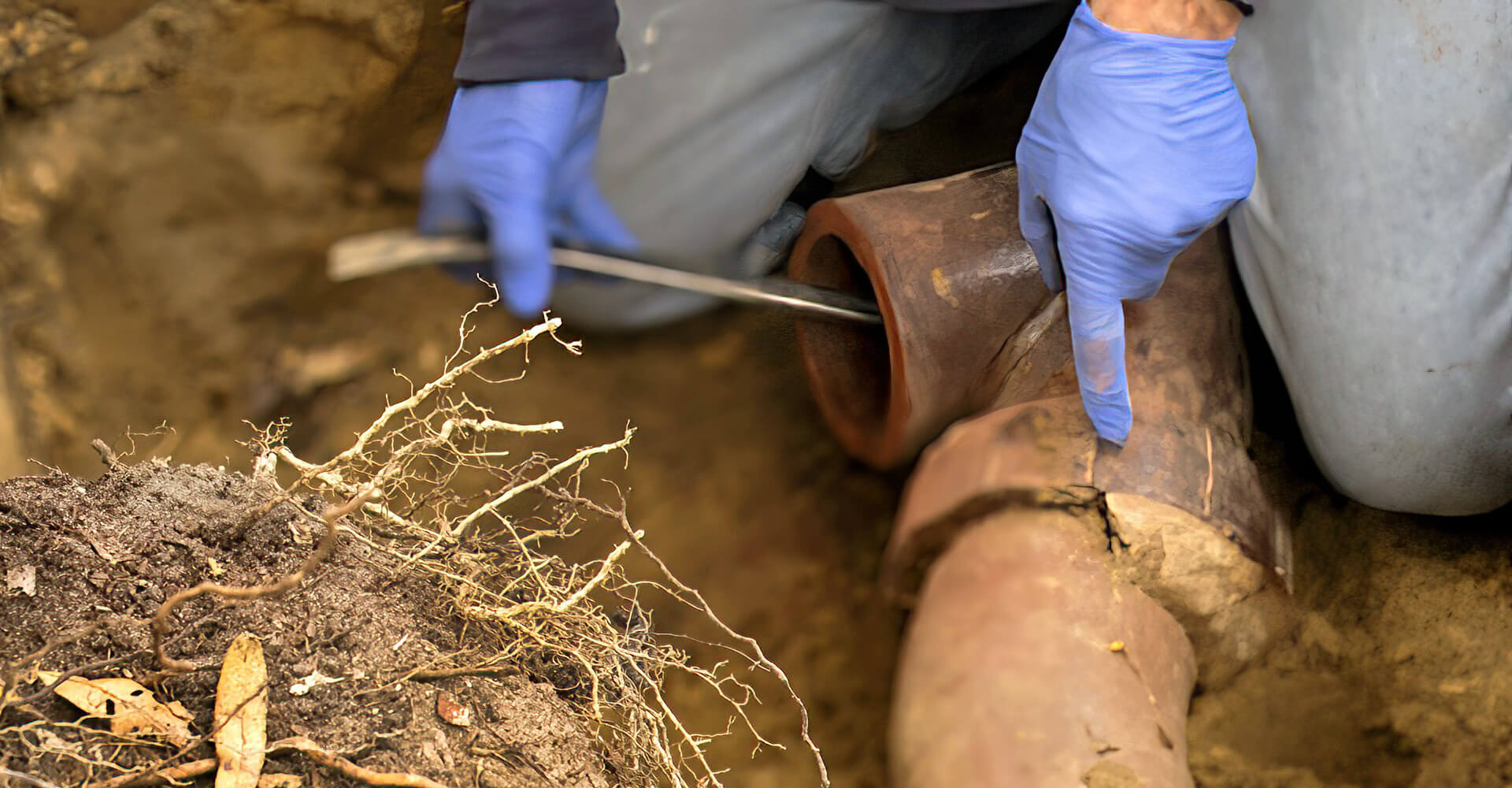 You're Responsible For Your Sewer Lines
Having read our guide, hopefully, you must have got the hang of the sewer line situation. We started with the causes and signs of sewer line damage. After that, we discussed how to repair these pipes through digging, relining or replacement.
Pipe relining is the best alternative for pipe repair due to its less intrusive and hassle-free methodology. Relined pipes are also sturdier than PVC pipes. Lastly, we discussed who should take responsibility for repairing the sewer lines on your personal property, shared and public sewer lines.
That said, it's time to sign off for the day with a final tip — do not flush anything down your toilets to avoid sewer clogging. It will create problems on your property and lead to more significant concerns in the public drainage system.
For a reliable and professional plumber in Sydney who can repair your sewer lines provide you with quality pipe relining services on your damaged existing pipe, pvc pipe and etc., contact the team at Fixed Fast Plumbing. Aside from broken pipes and sewer line repair, we also work on blocked drains, so request a free quote today.
Until next time!